The 2020 photo contest is open now!
Adventure Cycling Association invites you to enter your most stunning photos — highlighting the beauty, adventure, and inspiration of bicycle travel — in our 12th Annual Bicycle Travel Photo Contest.
We're looking for your most spectacular bike travel images in four categories: the Adventure Cycling Route Network, Epic, People/Portraits, and COVID-safe cycling. Your original images in digital format, capturing all aspects of bike travel, are eligible for the competition. For some examples of exceptional submissions, check out the Adventure Cyclist feature (PDF) on previous winners.
The winning images will be printed in the May 2021 issue of Adventure Cyclist magazine — reaching over 50,000 people worldwide. The image will also be featured on adventurecycling.org, which is visited by more than a million people annually. The first place winner in each category will receive a one-year membership to Adventure Cycling and a $200 gift certificate to the Cyclosource store. Each year we also feature contest photos in our annual Adventure Cycling calendar.
How to Enter
To enter up to five (5) images, upload your photo(s) to Adventure Cycling's Submittable portal and fill out all required information.
Photo captions must accompany all submissions, and should include
The subject of the image
The location in which the image was taken
A description of the trip, circumstances, etc., that may be helpful for judges
Be sure to review the full rules before entering.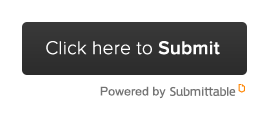 The Fine Print
You will retain all rights to any photograph you submit — including ownership if applicable — other than those rights licensed in the next sentence. By entering the contest, you hereby grant to Adventure Cycling Association (i) a nonexclusive, worldwide, irrevocable, royalty-free license to reproduce, distribute, publicly display, and publicly perform the photographs you submit to Adventure Cycling, and (ii) the right to use your name, city, state, and country of residence in promotions and other publications.
Adventure Cycling will offer photographer compensation commensurate with our standard rates for the following uses of a submitted image:
Any editorial use in Adventure Cyclist magazine other than the publication of winning images in the May 2021 issue (use in an Adventure Cycling house advertisement does not qualify)
Remember, be sure to review the full rules before entering. Ride on!
Photo by Ana Zamorano