Bicycle Travel Photo Contest
Adventure Cyclist magazine invites you to enter your most stunning photos — highlighting the beauty, adventure, and inspiration of bicycle travel — in our 8th Annual Bicycle Travel Photo Contest.
We're looking for beautiful photography representing the diversity and spirit of bike touring. Your original images in digital format, capturing all aspects of bike travel, are eligible for the competition.
We are especially interested in images that showcase the wide range of bike-touring experiences: Groups of cyclists, road and dirt riding, rural and urban settings, scenery, people, and emotions. For some examples of exceptional submissions, check out the Adventure Cyclist feature (PDF format) on last year's winners.
The winning images will be printed in the May 2017 issue of Adventure Cyclist magazine — reaching over 50,000 people worldwide. The image will also be featured on adventurecycling.org, which is visited by more than a million people annually. The first place winner in each category will receive a two-year membership to Adventure Cycling and a $100 gift certificate to the Cyclosource store. Each year we also feature photo contest photos in our annual Adventure Cycling calendar.
How to Enter
To enter up to five (5) images, upload your photo(s) to Adventure Cycling's Submittable portal and fill out all required information.
Photo captions must accompany all submissions, and should include
The subject of the image
The location in which the image was taken
A description of the trip, circumstances, etc, that may be helpful for judges
Be sure to review the full rules before entering.
This contest is also listed with the Photography Competitions Network.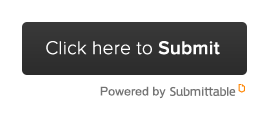 The Fine Print
The contest is open to all participants age 18 and older regardless of residence or citizenship, so long as the laws of their jurisdiction allow participation. Photo submissions must be uploaded by 11:59 p.m. Pacific Standard Time on November 30, 2016. You retain ownership and full rights to all images submitted, but grant us the right to use your images in support of Adventure Cycling's mission.
Remember, be sure to review the full rules before entering. Ride on!
Photo by Susanne Van Aardenne (twistingspokes.com)