Interested in Becoming an Adventure Cycling Guest Blogger? Here's What You Need to Know ...
Thank you for your interest in the Adventure Cycling blog. We love to share bike travel. We will review submissions as quickly as possible and keep you updated on our review status, but this is a time-consuming process among our many other duties, so please be patient and bear with us.
Once you've familiarized yourself with the following, submit your work via our Submittable portal.
GUIDELINES FOR CONTRIBUTORS
We love real people doing real bike travel. Please read the following two requirements:
Adventure Cycling only publishes original content on its blog. If you have something great that you would like to share, but it's already published on your own personal blog, for example, here's what you can do: Tell us an original story, and we'll publish this original work with a link to your already-published work.
Photos make all the difference. Please submit good-quality photos that you have permission to use. Photos help tell your story, and we need photos to help drive traffic to your post with our social media channels.
The Adventure Cycling blog generally uses five types of posts from guest bloggers.
Inspiring posts: An inspiring story about someone achieving something. The main message here is "if he can do it, so can I." Click here for an example.
How-to/tutorial posts: This is one of the most popular post types and one that arguably brings the most value to our community. The most important thing to focus on while writing it is to give some specific information on how to do/perform/attain/reach whatever is promised in the title of the post. Videos and images work very well as additional resources for how-to posts. Click here for an example.
Stories: There's nothing like a good story of a bicycle trip or bike overnight. Click here for an example.
Standard list posts: A list post is another popular post type. The basic idea is that you take a topic or a problem and you try to come up with a number of separate solutions to it. List posts are so popular because they are extremely easy to follow. Each point is usually not related to the other ones, which means that even a distracted mind can get a lot of value from the whole post. Click here for an example.
Photo essay: A set or series of photographs that are intended to tell a story. Please include captions with all photographs.
No length requirements: Posts should simply be high quality and comprehensive.
Not-So-Fine Print:
We prefer a well-written and high-quality original article (we all know how Google hates duplicate content).
We prefer an article that reflects the writing style/tone of the Adventure Cycling blogs.
Include a short author bio including a maximum of 1 anchor text link to your own website. Remember, Google frowns upon guest blogging as a link building technique.
To adhere to Google's guidelines for guest blogging, articles that are clearly intended as a link building scheme will be rejected. So please be thoughtful about any links you include in articles you submit for consideration.
Include proper attribution of photos, data, quotations, and other third-party content referenced in the article.
Submissions must meet the Adventure Cycling blogging team's quality standards in order to get published.
Please avoid being self-promotional in the body of your article. Save that for your author bio.
The Adventure Cycling blogging team reserves the right to edit and adapt your guest blog content as we see fit, and update it in the future for accuracy and comprehensiveness.
Adventure Cycling reserves the right to include calls-to-action to Adventure Cycling content, including but not limited to email newsletters, ebooks, and other downloadable content.
Ready to Submit?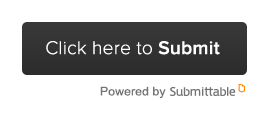 Photo by Dan Burden