The 14th Annual Bicycle Travel Photo Contest is open to ALL photographers at least 18 years of age. The contest is open to all participants so long as the laws of their jurisdiction allow participation, however, Adventure Cycling employees, board members, and photographers currently paid by Adventure Cycling and the immediate families of such individuals, regardless of residence or citizenship, are not eligible.
Your Rights
You will retain all rights to any photograph you submit — including ownership if applicable — other than those rights licensed in the next sentence. By entering the contest, you hereby grant to Adventure Cycling Association (i) a nonexclusive, worldwide, irrevocable, royalty-free license to reproduce, distribute, publicly display and publicly perform the photographs you submit to Adventure Cycling, and (ii) the right to use your name, city, state and country of residence in promotions and other publications.
Adventure Cyclist will offer photographer compensation commensurate with our standard rates for the following uses of a submitted image:
Any editorial use in Adventure Cyclist magazine beyond the publication of winning images in the May 2023 issue (use in an Adventure Cycling house advertisement does not qualify).
What to Enter
We are looking for striking digital images that capture the spirit, wonder, and adventure of bicycle touring and travel in five categories: the Adventure Cycling Route Network, Epic, Around Camp, People/Portraits, and Best Cover Photo.
For some examples, check out last year's winners. We will not consider any racing or BMX photos.
If you choose to include other people in your submission, you are responsible for obtaining the necessary releases from the individuals depicted, and must be able to provide copies of those releases to Adventure Cycling upon request. Entrants must not submit images that infringe on the rights of any other photographer or person.
All photographs should accurately reflect the subject matter and the scene as it appeared. Photos that have been digitally altered beyond standard optimization (removal of dust, cropping, reasonable adjustments to exposure, color and contrast, etc.) will be disqualified. Multiple exposures that have been combined to produce a single "High Dynamic Range" image are acceptable. Images that do not meet these requirements may or may not be judged at the judging panel's sole discretion.
Photo captions must accompany all submissions, and should include
The subject of the image
The location in which the image was taken
A description of the trip, circumstances, etc, that may be helpful for judges
Please clearly label all photos to assist judges in determining eligibility.
All photographs will be credited with the caption "Photo by Person's Name." Adventure Cycling has final approval of any language that appears on its website with any of the photos and will not promote or endorse third-party products or services.
How to Enter
Each person can enter up to five (5) photos per category, which must be submitted electronically using Adventure Cycling's Submittable portal.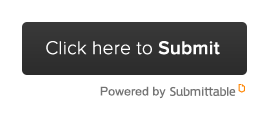 Eligibility and Judging
To ensure eligibility for the contest, entries must be available in a press quality high-resolution version upon request, no less than 4000 pixels on the long side. Entries that do not meet this requirement cannot be eligible for the contest.
Entries may originate in any format — including, but not limited to digital files, digital prints, color transparencies, color prints, or black and white prints — so long as they are submitted electronically. Previously published material for which non-exclusive rights were granted may be entered as long as you still maintain the right to grant us a license (see "Your Rights" above). You must be able to disclose when and where the photo appeared previously to Adventure Cycling upon request.
Images will be judged on originality, technical excellence, composition, overall impact, and artistic merit. The judges are a panel of Adventure Cycling staff members familiar with photography and responsible for selecting images for various Adventure Cycling printed and online marketing and membership materials.
Adventure Cycling shall determine winner eligibility in its sole and absolute discretion. All decisions made by the judges are final.
Deadlines
Deadline for submitting entries is 11:59 p.m. Mountain Time on December 30, 2022.
Adventure Cycling reserves the right to adjust any deadline(s) as the result of causes beyond its immediate control.
Winning Photos
The judging panel will select one winner in each category along with one honorable mention.
The winner of each category will receive $300, a one-year membership with Adventure Cycling, and an Adventure Cycling Calendar, in which we feature photo contest photos every year.
The honorable mention of each category will a one-year membership with Adventure Cycling and an Adventure Cycling Calendar.
Legal Conditions
By entering this contest, you agree to certain legal conditions.
Questions
Questions and inquiries about contest rules can be emailed to photocontest@adventurecycling.org.