Submit Materials
The submissions period for the 2018 editorial volume is open from June 1-October 31, 2017.
How to Proceed
Since Adventure Cyclist is the only U.S. magazine that regularly publishes bicycle travel stories, we receive a tremendous amount of interest from writers and photographers participating in this type of bicycling. Because of this amount of interest, we prefer to receive an inquiry about any story idea before we make any decisions to take the next step. If we like your idea, we can then move forward and make arrangements for the submission of materials.
If you decide to submit materials without an inquiry or an arrangement with the editorial team, the Adventure Cyclist staff does not guarantee that you will receive a response concerning your story nor will we guarantee the return of unsolicited materials.
Compensation
What we pay is negotiable, but generally ranges from $.30 to $.50 per word, with the lower end of the scale representing what we pay first-time writers and the higher end what we pay repeat writers. We buy first rights and will consider simultaneous submissions as long as we are informed of the other publications considering your manuscript.
Payment for Photos
Adventure Cyclist pays for photos based on how we use them. See our Photography Rates PDF.
Send Us Your Story or Inquiry
All materials (inquiries, text documents, images, and ads) must be sent to us through Submittable. If you don't already have an account with Submittable, you will be prompted to start one. Accounts are free and will allow you to track your submission as it makes its way through our system. Further instructions for each type of material is available through Adventure Cyclist's Submittable portal.
Your manuscript should be typed with single returns between paragraphs — no indentations — and single-spaced. Please do not add additional formatting, we import plain text into our magazine layouts.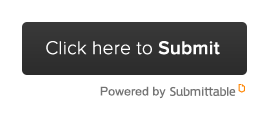 Time Frame: If a story idea is accepted, the next decision we face is when to publish your story or article. This decision is based on many factors and the period of time from acceptance to publication could range anywhere from three to 18 months.
If there is a valid reason why you cannot use Submittable or you'd like to discuss what you've read above, please contact:
Editor-in-Chief, Alex Strickland
406-532-2744
Email: magazine@adventurecycling.org
Adventure Cycling Association
150 E Pine St
Missoula, MT, 59802